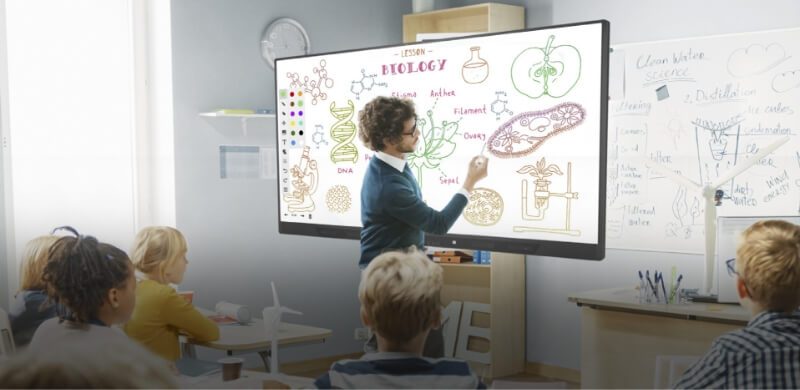 DTPI provides survey services, consulting, interior design, deployment of solutions for teaching and learning foreign languages in Schools and Foreign Language Centers, including:
Learning software: ITS, LMS, DHA, Eduhome, School Dictionary.
Equipment: Interactive screen, Sliding board, Object projector, Detachable amplifier speaker, Wireless talk microphone, …
Specialized furniture interior for classrooms…
DTPI provides services: surveying, consulting, interior design, construction of online meeting room solutions, including equipment: interactive flat panel display, objective projectors, amplifiers & speakers, conversational microphones, webcams,…
The library management software system includes modules: Catalog Management Module, Supplement Management Module, Lookup Module – OPAC, Reader Management Module, Borrow and Return Management Module, Serial Publications Management System, Digital Document Management Module, Interlibrary Borrowing Module, System Administration Module. These modules have a common database, a consistent interface, and a relationship that reflects the actual life cycle of the library.
It is not only as a tool for traditional library management, the electronic library – digital library management software system also provides an integrated solution for digital libraries. As a result, documents are built in the form of a multimedia data storage, including text files, images, graphics, audio, video, etc., which can be stored and accessed online via computer networks.
Some projects have been implemented