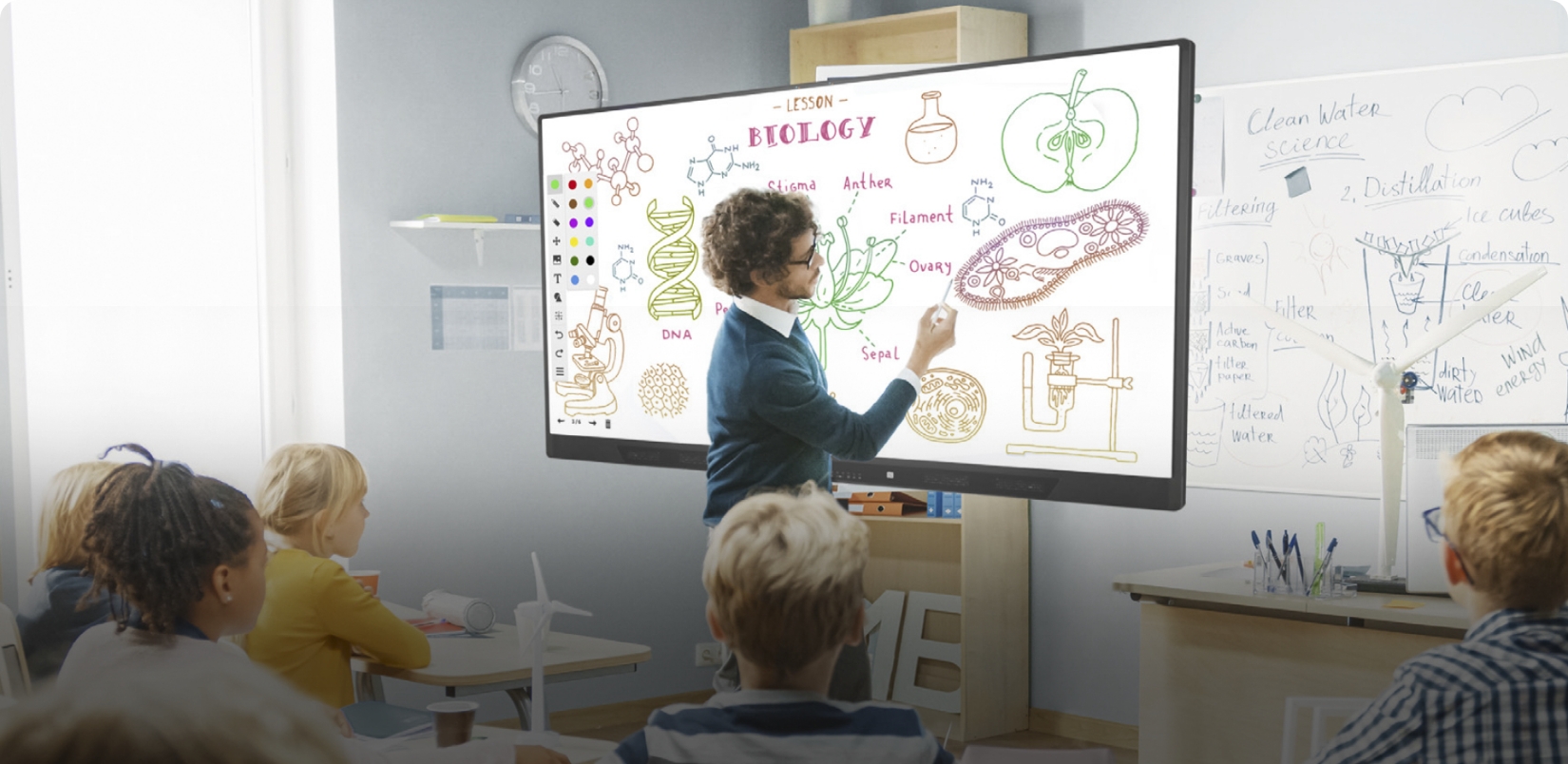 Digital Signage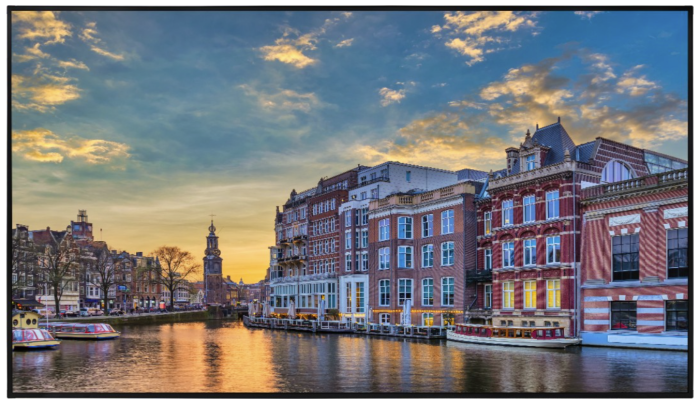 DIGITAL SIGNAGE – ADVERTISING
---
EXTREME SERIES – XN86B/98B 
Screen size: 86 / 98 Inch
Resolution: 3840 x 2160 (UHD)
Brightness: 500 cd/m²
Haze level: 25%
Operation time: 24/7
Interface ports: HDMI 2.0 / VGA / USB / RS232 / RJ45 / RJ12 / IR / HP / Audio / Speaker.
Application: International Airports, Supermarket Centers, Retail Stores, Entertainment Centers, Showrooms and Corporation Exhibitions, Control Rooms,…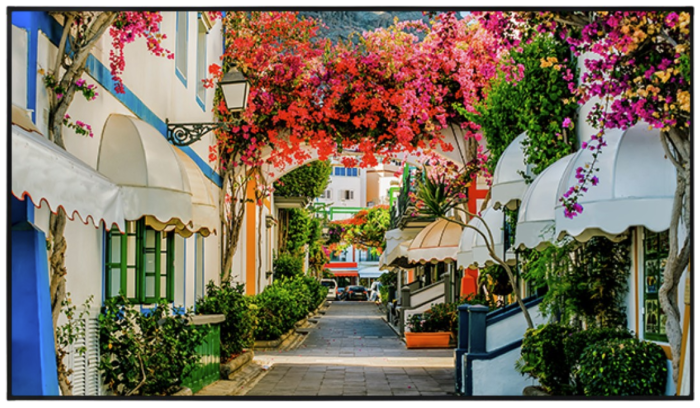 DIGITAL SIGNAGE – ADVERTISING
---
EXTREME SERIES – XN75D/86D/98D (+ANDROID)
Screen size: 75 / 86 / 98 Inch
Operation system: Android
Memory & Storage: 2 GB DDR4 / 16 GB eMMC
Resolution: 3840 x 2160 (UHD)
Brightness: 500 cd/m²
Haze level: 25%
Operation time: 24/7
Interface ports: HDMI 2.0 / USB 3.0 / RS232 / RJ45 (Gigabit Ethernet) / RJ12 / IR / MicroSD / Audio / Speaker.
Application: International Airports, Supermarket Centers, Retail Stores, Entertainment Centers, Showrooms and Corporation Exhibitions, Control Rooms,…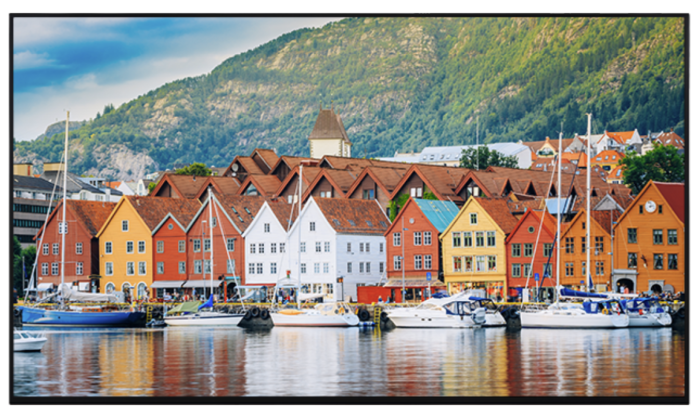 DIGITAL SIGNAGE – ADVERTISING
---
PROFESSIONAL SERIES – PDU75 
Screen size: 75 Inch
Resolution: 3840 x 2160 (UHD)
Brightness: 500 cd/m²
Haze level: 25%
Operation time: 24/7
Front bezel: 16-39 mm (Top/Left/Right), 21-39 mm (Bottom)
Interface ports: HDMI 2.0 / VGA / USB / RS232 / RJ45 / RJ12 / IR / HP / Audio / Speaker.
Application: International Airports, Supermarket Centers, Retail Stores, Entertainment Centers, Showrooms and Corporation Exhibitions, Control Rooms,…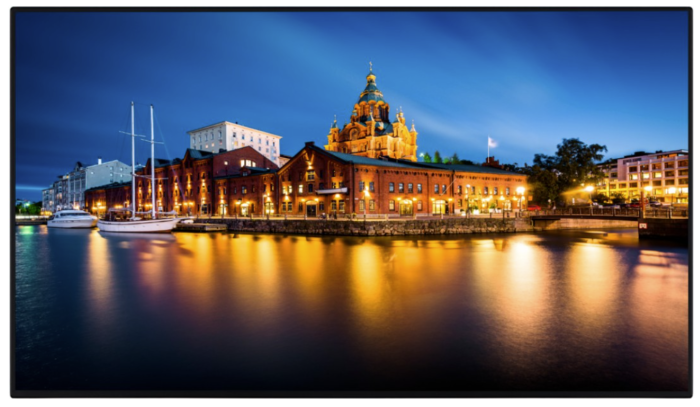 DIGITAL SIGNAGE – ADVERTISING
---
PRIME SERIES – PF43B/50B/55B/65B
Screen size: 43 / 50 / 55 / 65 Inch
Screen resolution: 3840 x 2160 (UHD)
Brightness: 500 cd/m²
Operating time: 16/7
Support: OPS/SDM/NUC module connection
Expansion options: Embedded IR/IR Extender
Tilt adjustment: 30°
Application: International Airports, Supermarket Centers, Retail Stores, Entertainment Centers, Showrooms and Corporation Exhibitions, Control Rooms,…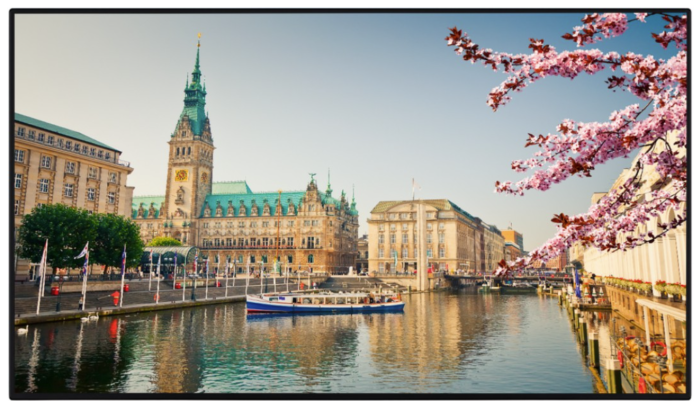 DIGITAL SIGNAGE – ADVERTISING
---
PRIME SERIES – PN43B/50B/55B/65B
Screen size: 43 / 50 / 55 / 65 Inch
Screen resolution: 3840 x 2160 (UHD)
Brightness: 500 cd/m²
Operating time: 24/7
Support: OPS/SDM/NUC module connection
Expansion options: Embedded IR/IR Extender
Tilt adjustment: 30°
Application: International Airports, Supermarket Centers, Retail Stores, Entertainment Centers, Showrooms and Corporation Exhibitions, Control Rooms,…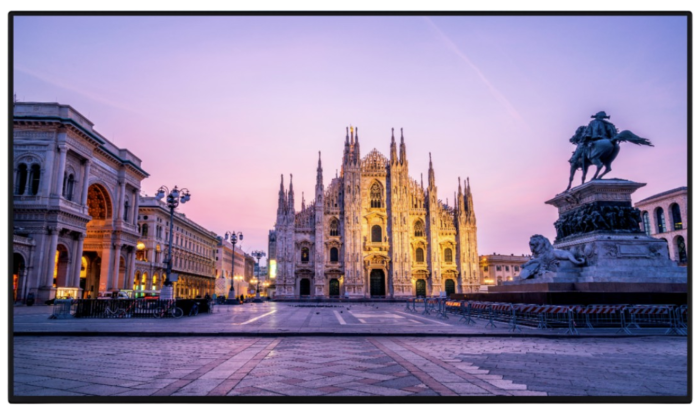 DIGITAL SIGNAGE – ADVERTISING
---
PRIME SERIES – PR43B/50B/55B/65B
Screen size: 43 / 50 / 55 / 65 Inch
Screen resolution: 3840 x 2160 (UHD)
Brightness: 700 cd/m²
Operating time: 24/7
Support: OPS/SDM/NUC module connection
Expansion options: Embedded IR/IR Extender
Tilt adjustment: 30°
Application: International Airports, Supermarket Centers, Retail Stores, Entertainment Centers, Showrooms and Corporation Exhibitions, Control Rooms,…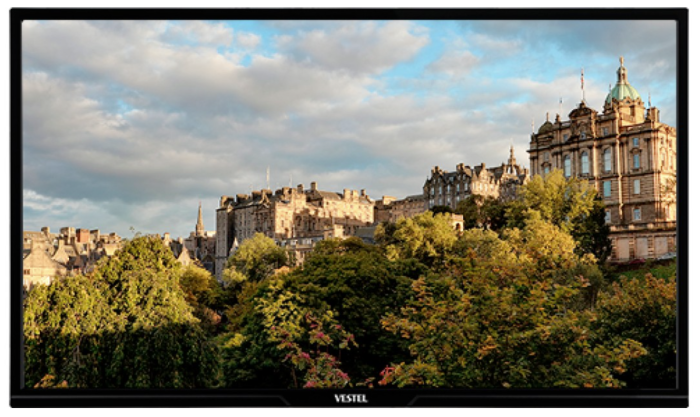 DIGITAL SIGNAGE – ADVERTISING
---
ENTRY SERIES – EA32C
Screen size: 32 Inch
Screen resolution: 1920 x 1080 (FHD)
Brightness: 350 cd/m²
Operating time: 16/7
Front bezel: 21-25 mm (Top/Left/Right), 13-16mm (Bottom)
Interface ports: HDMI 2.0 / DP 1.2A / USB /RS232 / RJ45 / Audio / Speaker
Application: Supermarket Centers, Retail Stores,…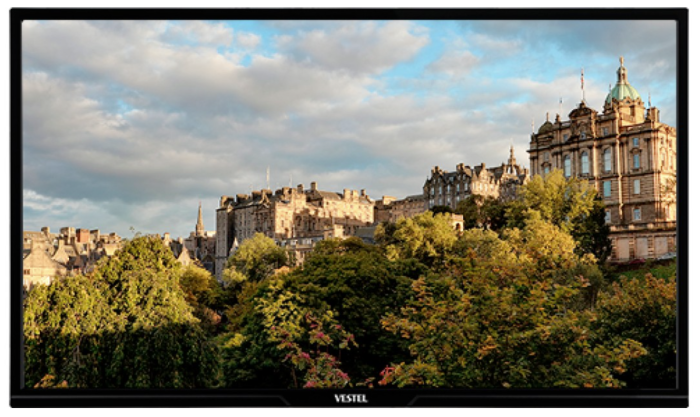 DIGITAL SIGNAGE – ADVERTISING
---
ENTRY SERIES – EL32C
Screen size: 32 Inch
Screen resolution: 1920 x 1080 (FHD)
Brightness: 450 cd/m²
Operating time: 24/7
Front bezel: 21-25 mm (Top/Left/Right), 13-16mm (Bottom)
Interface ports: HDMI 2.0 / DP 1.2A / USB /RS232 / RJ45 / Audio / Speaker
Application: Supermarket Centers, Retail Stores,…
Main Functions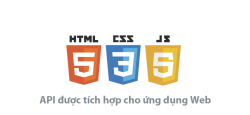 Automatically run in the background
VESTEL has made HTML5-based applications easy to link and display in a single-chip SoC system.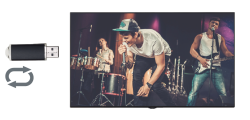 Autoplay USB
USB sticks play content without needing user input or setup.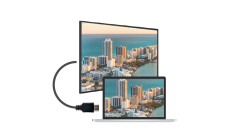 HDMI On/Off
To maximize the user experience while using external video devices such as media players, display controllers, or PCs, all devices have HDMI Wakeup ready to turn on/off the monitor by simply plugging/unplugging the HDMI cable.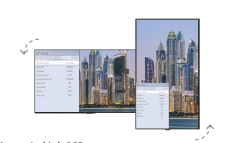 OSD Screen Rotation
With the power of a single-chip SoC system, the screen orientation can be easily changed. This feature is essential for vertical screen rotation with professional display screens.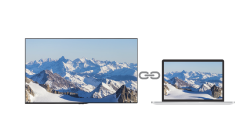 Wireless Display
Using Microsoft's wireless display adapter or Android screen sharing on Windows and Android devices, you can mirror your screen to the display using embedded wireless and without any external devices or cables.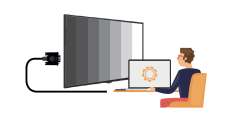 Display Control via RS232 and LAN​
Our platform allows the user to control the display using a series of RS232 commands on the Local Area Network or the DSUB9 connector.
Introduction to VESTEL
VESTEL is a trademark of ZORLU Group, a corporation specializing in the production of electronic devices, the largest household goods producer in Turkey for the European market & a major OEM manufacturer for European & Japanese brands (Hafele, Bosch, Toshiba, Sharp).​
Consisting of 28 companies, VESTEL Group is a multi-industry industrial manufacturer engaged in consumer electronics, home appliances, specialized visual displays, car solutions, batteries, and power chargers. ​
The company is recognized for its advanced design, high product quality, large production capacity, and outstanding market share growth, with a production capacity of more than 15 million TVs per year.​​​​​​​​​​​​​​​​​​​​​​​​​​​​​​​​​​​​​​​​​​​​​​​​​​​​​​​​​​​​​​​​​​​​​​​​​​​​​​​​​​​​​​​​​​​​​​​​​​​​​​​​​​​​​​​​​​​​​​​​​​​​​​​​​​​​​​​​​​​​​​​​​​​​​​​​​​​​​​​​​​​​​​​​​​​​​​​​​​​​​​​​​​​​​​​​​​​​​​​​​​​​​​​​​​​​​​​​​​​​​​​​​​​​​​​​​​​​​​​​​​​​​​​​​​​​​​
In 2021, VESTEL received numerous international awards for technology and design.​
VESTEL  received 20 awards from Good Design 2021, one of the oldest and most prestigious design competitions in the world, with a history going back over 70 years, organized by the Chicago Athenaeum Museum of Architecture and Design.​
Considered worthy of 16 awards at the US-based International Design Awards,  VESTEL  was the 11th most awarded brand out of a total of 3,300 participating brands.​
At the Plus X Awards, considered one of the world's most prestigious innovation and design awards, VESTEL outperformed global giants and achieved historic success with 65 awards.