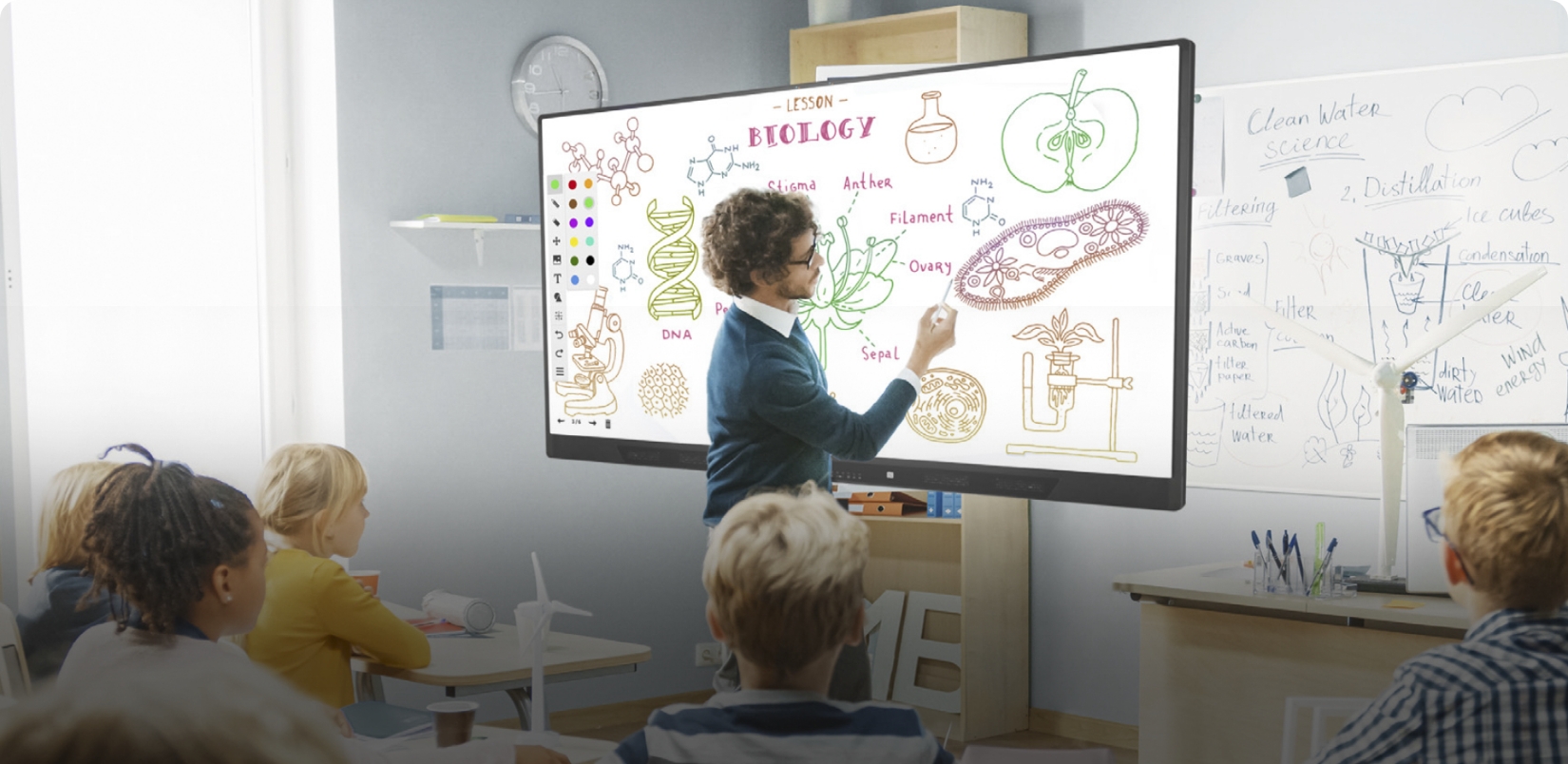 Interactive Flat Panel Display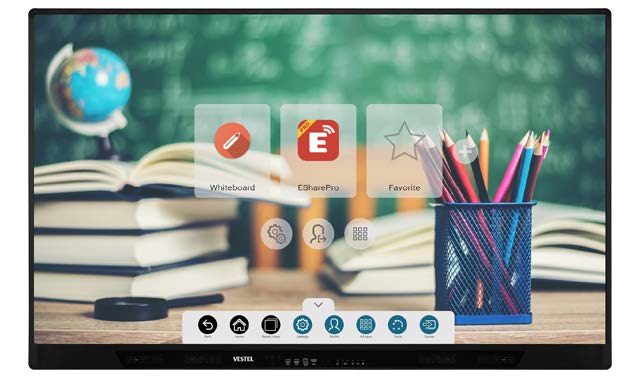 INTERACTIVE FLAT PANEL DISPLAY (IFPD) – FOR EDUCATION
---
NEW PRODUCTS – IFX65/75/86
Screen size: 65 / 75 / 86 Inch
Backlight Type: DLED
Panel Technology: IPS (In Plane Switching)
Panel Type: 16/7
Resolution: 3840 x 2160 / UHD (4K)
Brightness: 350 ~ 400 cd/m2
Touch point: 20 points
Contrast ratio: 1200:1
Screen lifetime: 50,000 hours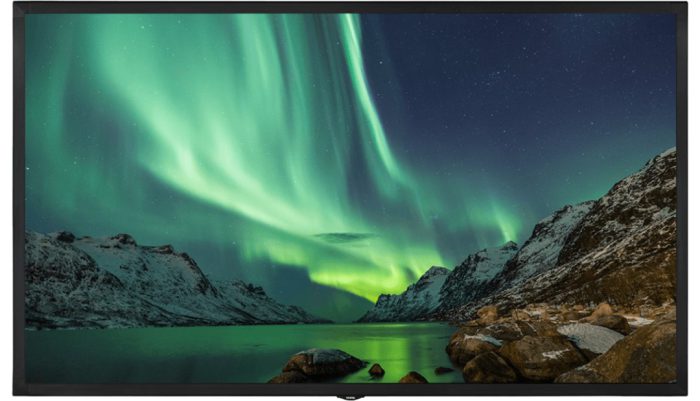 INTERACTIVE FLAT PANEL DISPLAY (IFPD) – FOR EDUCATION
---
STANDARD SERIES – IFD55/65/75/86
Screen size: 55 / 65 / 75 / 86 Inch
Backlight Type: DLED
Panel Technology: IPS (In Plane Switching)
Panel Type: 16/7
Resolution: 3840 x 2160 / UHD (4K)
Brightness: 350 ~ 400 cd/m2
Touch point: 10 points
Contrast ratio: 1200:1 ~ 1300:1
Screen lifetime: 50,000 hours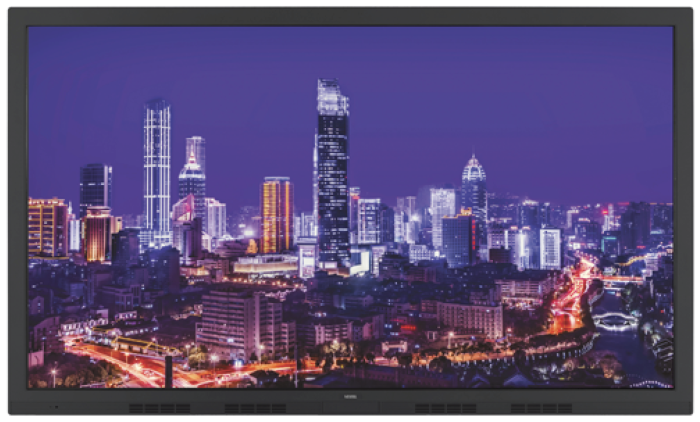 INTERACTIVE FLAT PANEL DISPLAY (IFPD) – FOR EDUCATION
---
ENTRY SERIES – IFE65
Screen size: 65 Inch
Backlight Type: DLED
Panel Technology: IPS (In Plane Switching)
Panel Type: 16/7
Resolution: 3840 x 2160 / UHD (4K)
Brightness: 350 cd/m2
Touch point: 10 points
Contrast ratio: 4000:1
Screen lifetime: 50,000 hours
Main functions

User Experience Enhanced
The new IFX series creates a tailored teaching experience while providing a unified navigation toolbar. The new user interface combines all the tools needed for teachers to shape the classroom environment.

Improve Fluent Touch Experiences
Combining the latest 20-point IR Touch technology with faster response. The new IFX series is designed to allow multiple users to interact at the same time. A new touch frame gives users the option to automatically detect separate pen colors and thicknesses (dual pen).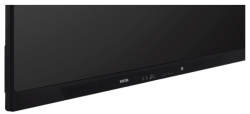 Everything Ready in-Hand
The new IFX series has everything teachers need in front of the display. An external PC/USB can be easily connected to the device, and any external computer can also be transferred to the display via the HDMI port and wireless display function.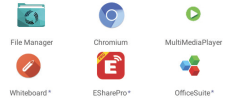 Android Apps & Data Sharing Software
Offering basic applications, the new IFX series allows users to annotate on Whiteboards, share content remotely via Eshare, work on documents in OfficeSuite, open media, browse documents and open your files.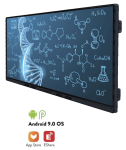 Built-in OS Android 9.0
The Android 9 IFX series is the second generation of VESTEL's budget-friendly and interactive multi-tasking interactive for education. These product series includes smooth touch screen/ pencil tools for the ultimate user experience.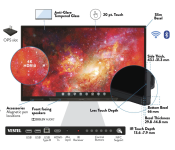 Main functions in the front
Front touch area.
Bidirectional microphone (optional).
NFC standard support.
Slot for magnetic stylus pen.
Touch pen with 2 heads.
Introduction of VESTEL
VESTEL is a trademark of ZORLU Group, a corporation specializing in the production of electronic devices, the largest household goods in Turkey for the European market & a major OEM manufacturer for European & Japanese brands (Hafele, Bosch, Toshiba, Sharp…)
Consisting of 28 companies, VESTEL Group is a multi-industry industrial manufacturer engaged in consumer electronics, home appliances, specialized visual displays, car solutions, batteries and power charger…
The company is recognized for its advanced design, high product quality, large production capacity, and outstanding market share growth with a production capacity of more than 15 million TVs per year.​​​​​​​​​​​​​​​​​​​​​​​​​​​​​​​​​​​​​​​​​​​​​​​​​​​​​​​​​​​​​​​​​​​​​​​​​​​​​​​​​​​​​​​​​​​​​​​​​​​​​​​​​​​​​​​​​​​​​​​​​​​​​​​​​​​​​​​​​​​​​​​​​​​​​​​​​​​​​​​​​​​​​​​​​​​​​​​​​​​​​​​​​​​​​​​​​​​​​​​​​​​​​​​​​​​​​​​​​​​​​​​​​​​​​​​​​​​​​​​​​​​​​​​​​​​​​
In 2021, VESTEL received many international awards for technology and design
VESTEL is back with 20 awards from Good Design 2021, one of the oldest and most prestigious design competitions in the world with a history of more than 70 years, organized by the Chicago Athenaeum Museum of Architecture and Design.
Considered worthy of 16 awards at the US-based IDA Awards (International Design Awards), VESTEL became the 11th most awarded brand out of a total of 3,300 participating brands.
At the Plus X Awards, considered one of the world's most prestigious innovation and design awards, VESTEL outperformed global giants and achieved historic success with 65 awards.