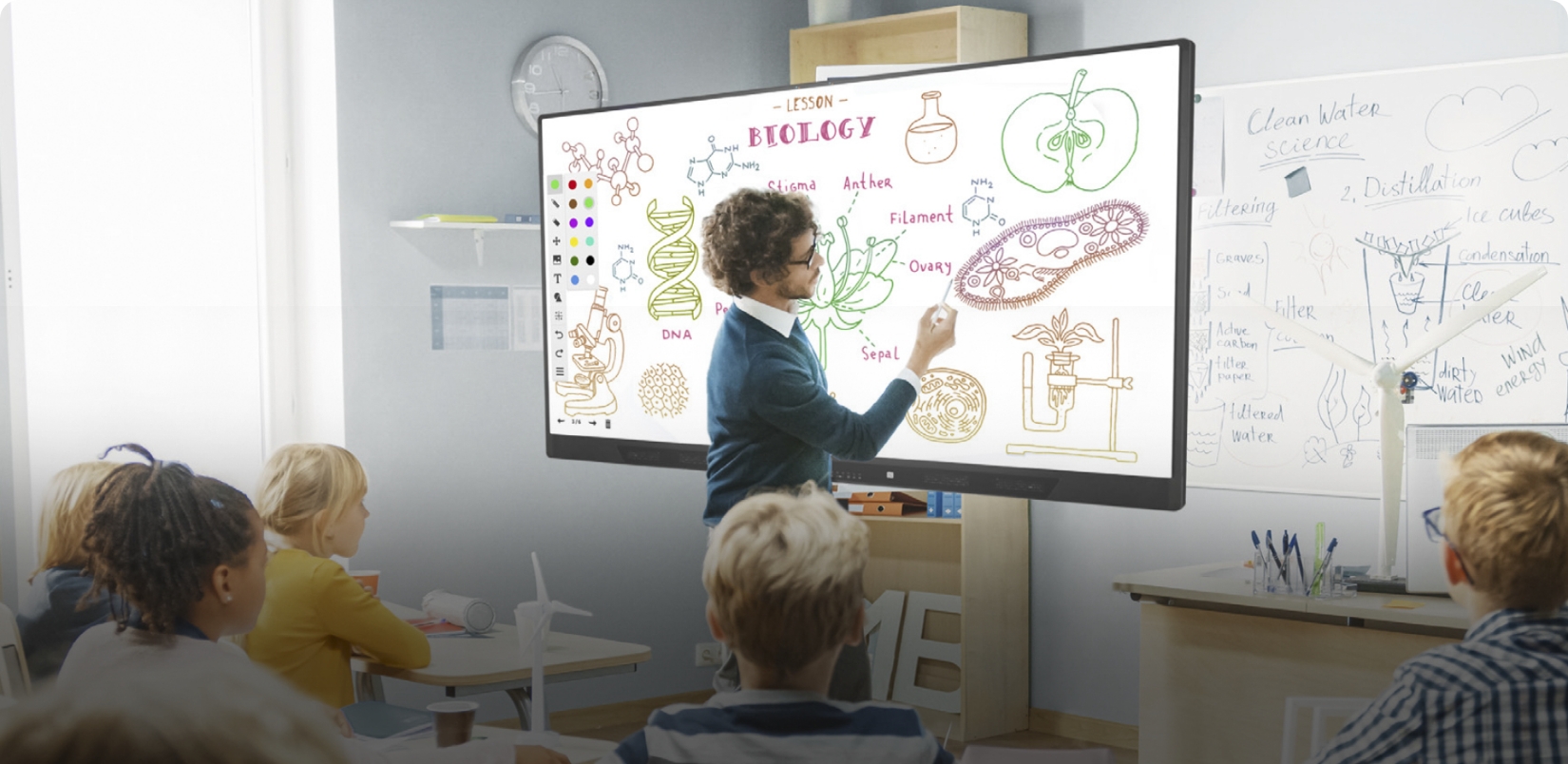 Professional IPTV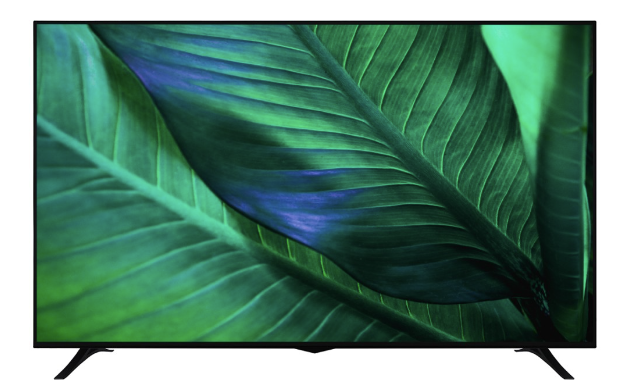 PROFESSIONAL IPTV 
---
STANDARD SERIES – ND43/50/55/65-H01
Screen size: 43 / 50 / 55 / 65 Inch
Back light: D-LED
Resolution: 3840 x 2160 (UHD)
Brightness: 300 cd/m²
Dynamic contrast ratio: 100.000 : 1
Connection ports: HDMI x 2 / USB x 1 / RJ45 / Audio out
Wifi & Bluetooth function: Yes
Application available: NetFlix, Youtube, Prime Video,…

Application for professional Tivi broadcast solutions in hotels & resorts: VESTEL DigiGuest  (Options),…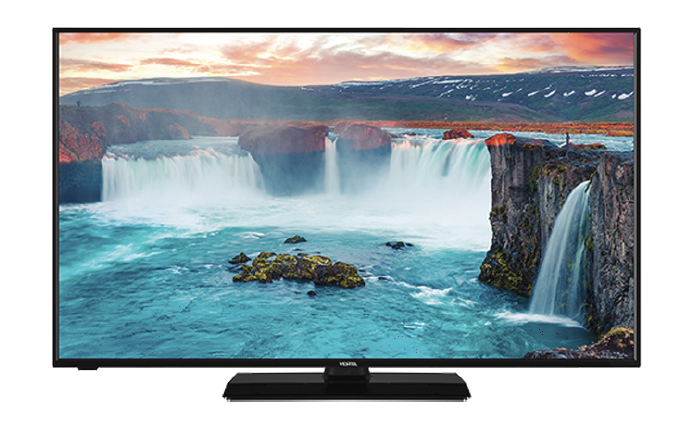 PROFESSIONAL IPTV
---
HIGH-END SERIES – ND43/50/55/65-V01
Screen size: 43 / 50 / 55 / 65 Inch
Back light: D-LED
Resolution: 3840 x 2160 (UHD)
Brightness: 300 cd/m²
Dynamic contrast ratio: 100.000 : 1
Connection ports: HDMI x 2 / USB x 1 / RJ45 / Audio out
Wifi & Bluetooth function: Yes
Application available: NetFlix, Youtube, Prime Video,…

Application for professional Tivi broadcast solutions in hotels & resorts: VESTEL DigiGuest  (Options),…
Main Functions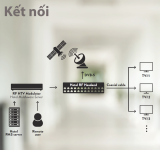 HotelTV Coaxial cable connection
The HotelTV coaxial cable connection is an economical solution for displaying hotel information. Once the desired information is available, it can be streamed to all TVs.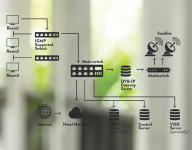 IPTV Connection
Our Hotel TV solution will help strengthen and enhance your business at a minimal cost.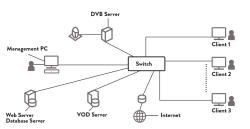 Remote management system​
Remote management is one of the key features of the hotel solution. The Digiguest IP HotelTV system provides a dynamic and essential service management tool for hotel staff through a customizable admin dashboard.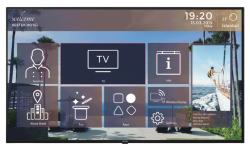 Interactive functions
VESTEL HotelTVs can be used to extend the capabilities of an IP or Coaxial Cable solution if an internet connection is available. Smart apps such as YouTube, Netflix, Amazon Prime, plus hundreds more are available.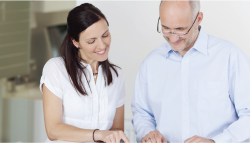 Fast check-in/out - Integrated PMS​
Hotel managers can manage automatic data exchange with PMS to ensure customer data is present in the hotel's interactive HotelTV System, to trigger a setup TV and welcome message in advance when the guest enters the room for the first time.

Essential services
Hotel Briefing​
Hotel activities​
Room service​
Flight information​
Nearby attractions.
Introduction to VESTEL
VESTEL is a trademark of ZORLU Group, a corporation specializing in the production of electronic devices, the largest household goods producer in Turkey for the European market & a major OEM manufacturer for European & Japanese brands (Hafele, Bosch, Toshiba, Sharp).​
Consisting of 28 companies, VESTEL Group is a multi-industry industrial manufacturer engaged in consumer electronics, home appliances, specialized visual displays, car solutions, batteries, and power chargers. ​
The company is recognized for its advanced design, high product quality, large production capacity, and outstanding market share growth, with a production capacity of more than 15 million TVs per year.​​​​​​​​​​​​​​​​​​​​​​​​​​​​​​​​​​​​​​​​​​​​​​​​​​​​​​​​​​​​​​​​​​​​​​​​​​​​​​​​​​​​​​​​​​​​​​​​​​​​​​​​​​​​​​​​​​​​​​​​​​​​​​​​​​​​​​​​​​​​​​​​​​​​​​​​​​​​​​​​​​​​​​​​​​​​​​​​​​​​​​​​​​​​​​​​​​​​​​​​​​​​​​​​​​​​​​​​​​​​​​​​​​​​​​​​​​​​​​​​​​​​​​​​​​​​​​
In 2021, VESTEL received numerous international awards for technology and design.​
VESTEL  received 20 awards from Good Design 2021, one of the oldest and most prestigious design competitions in the world, with a history going back over 70 years, organized by the Chicago Athenaeum Museum of Architecture and Design.​
Considered worthy of 16 awards at the US-based International Design Awards,  VESTEL  was the 11th most awarded brand out of a total of 3,300 participating brands.​
At the Plus X Awards, considered one of the world's most prestigious innovation and design awards, VESTEL outperformed global giants and achieved historic success with 65 awards.