Come back
Dai Truong Phat Education Group has released 8 titles of textbooks for the academic year 2022-2023
Author: Phạm Hoàng Trung Thông
Ngày đăng: 28/10/2022
On March 18, Dai Truong Phat Education Group released 8 titles of textbooks for use in general education institutions beginning in the 2022–2023 school year, approved by the Ministry of Education and Training.
As following, in addition to the English text books from the 12-level series including English textbook 3 by i-Learn Smart Start, English textbook 3 by EXTRA and Friends, English textbook 7 by i-Learn Smart World, English Textbook 7 Right On!, English textbook 10 by i-Learn Smart World, English textbook 10 Bright, the Exploring Informatics 3 textbook and Exploring Math 7 Together textbook are also released by DTP Education. These are the books that DTP Education Group has published in association with the University of Pedagogy Publishing House in Ho Chi Minh City and Hue University Publishing House based on the Common European Framework of Reference for Foreign Languages. The textbook titles of the Dai Truong Phat Education Group fully suit the demands of learners and update teachers with new teaching techniques and tools that are appropriate for Vietnam's classroom, thanks to the collaboration of a group of well-known Vietnamese instructors and knowledgeable foreign experts.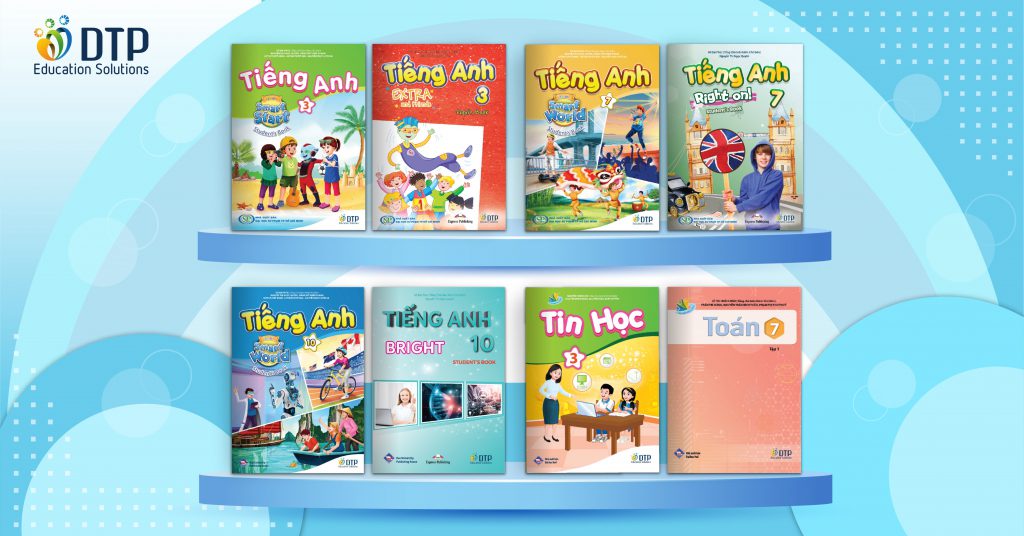 Each title of the Dai Truong Phat Education Group incorporates a comprehensive ecosystem of digital materials and tools in Eduhome in order to meet the teaching and learning demandsof teachers, learners, and parents whenever and wherever they are. Eduhome offers a number of supplemental add-ons, including electronic notebooks, interactive game software (DHA), picture sets, lecture slideshows, suggested lesson plans, etc.
Read more details on the textbooks that Dai Truong Phat Education Group will use in the 2022–2023 school year at:
Source: Dai Truong Phat Education Group